Kanye West & Kim Kardashian Visit Uganda In The Eastern Part of Africa
American Rapper popularly known as Kanye West with his Wife Kim Kardashian a popular Fashion Star in America and Tv Personality visited Uganda for an exciting video shoot towards Kanye West's Album to be released soon.
Kanye West decided to shoot a video which contains some African bit of content and choose Uganda "The Pearl of Africa" as the best destination whic best fits his interests and idea to show Africa's touch.
Uganda is a popularly known destination which was declared as the Pearl of Africa by Sir Winston Churchill in 1908 after his great visit in 1907, all the declarations were brought about by the evidenced wide range of tourist attractions which include different Wildlife Species including the shy endangered ground dwelling herbivores Mountains Gorillas in Bwindi impenetrable National Park, natural physical features, Culture which include tribes and cultural sites, plus different exciting cities and towns.
Uganda is geographically located in the Eastern part of the African continent sharing borders with Kenya in the East, South Sudan in the North, Rwanda in the South West, Tanzania in the South and Democratic Republic of Congo in the West.
On their adventurous visit to Uganda "The Pearl of Africa", they stay for a couple of days in luxurious Chobe Safari Lodge which is located in Murchison Falls National Park one of the popular National Parks to visit in Uganda popularly known for its stunning Wildlife and great falls. Murchison Falls National Park is located in the North Western part of Uganda.
Continuing with thier tour in Uganda, the duo also visited the state house in Entebbe and met with the president of the republic of Uganda known as "Yoweri Kaguta Museveni" for some developmental discussions which were majorly focussing on lifting Uganda's Tourism as it was revealed by the President via twitter.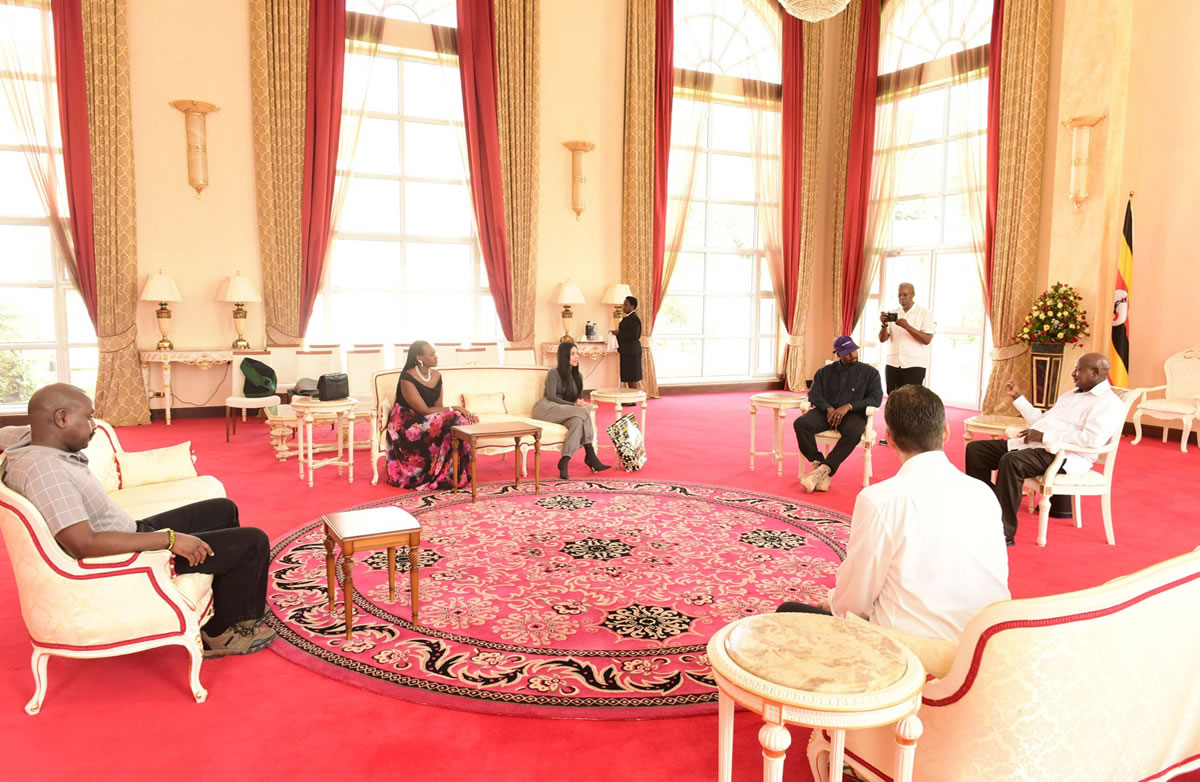 Kanye West Gifted the president with White Shoes
Kim Kardashian received a book from the President.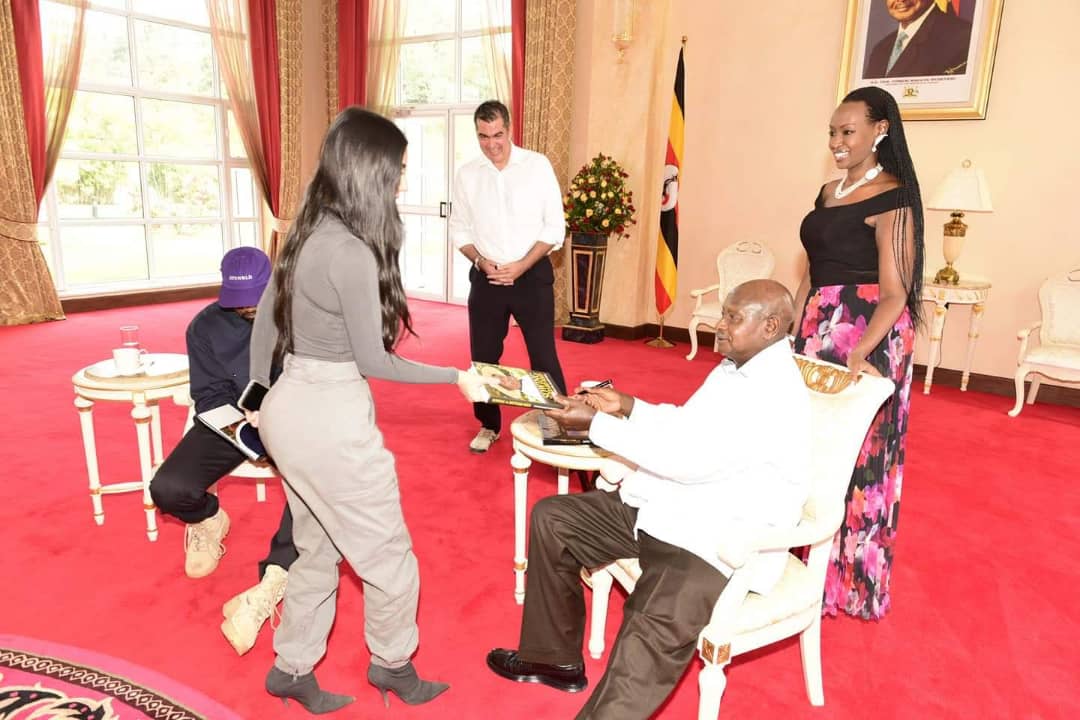 From State house they returned to Chobe Safari Lodge for other activities, they did not only stop in Murchison Falls National Park but rather they continued to Uganda's Bwindi Impenetrable National Park for the exciting Mountain Gorilla trekking which usually involve meeting with the shy endangered ground dwelling herbivores Mountain Gorillas in the Jungle for interaction and experience of their real appearance and behaviours.