10 World's Most Visited Cities
The World is full of formidable allures that tempt travelers from various corners.
The list includes lively cities, wildlife, delicious cuisine, relaxing places like beaches, and natural scenery like mountains, plunging waterfalls, lagoons, crater lakes to name but a few.
If you love to spend most of your time exploring a certain city, make sure to include these top ten on your wish list.
London
If you want something unique, don't hesitate to visit London. Listed amongst the world's most touristic cities, London has no shortage of tremendous things to impress you.
Millions of holidaymakers pack each year to tour London's top allures like Buckingham Palace, Westminster Abbey, St Paul's Cathedral, the Tower of London, and more.
Another point that makes this city great to explore is its public transport system. It aids trippers to get from one place to another.
New York
Located in the northeastern part of the USA, New York is the nation's notable city. It comprises 5 boroughs that are fully packed with thrilling draws.
Manhattan, its densely populated district is listed amongst the world's major financial, commercial and cultural centers.
Trippers visit New York to admire its beautiful architecture, enjoy lively festivals, night clubs, gorgeous beaches, and savor the luscious cuisine and drinks.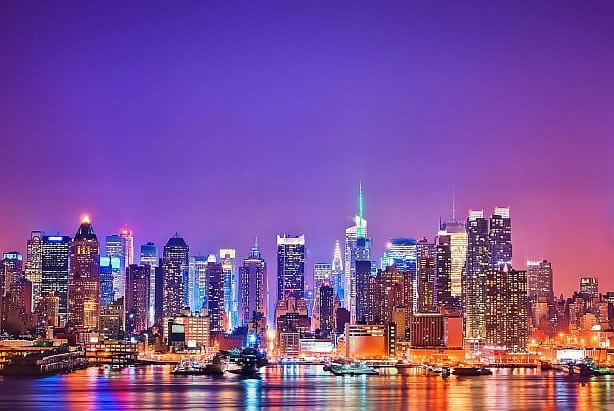 Dubai
No place can match Dubai when it comes to cities with the most fantastic cityscapes and spectacular views.
It differs itself unique with great skyscrapers including the 830m–tall Burj Kalifa. The Dubai Fountain exists with jets and lights choreographed to music.
If you fancy a relaxing trip from this chic hotspot, The Palm, a resort with water and marine-animal parks is for you.
Paris
Packed with a myriad of attractions, Paris is a destination like no other. This European city is referred to as the global center for art, fashion, culture, and gastronomy.
Crisscrossed by wide boulevards and the River Seine, Paris' cityscape is exceptional.
Adding to the Eiffel Tower and the Gothic Notre-Dame cathedral, the capital of France has a lot more to make your days.
Singapore
Besides Africa and Europe, Asia is another interesting continent. It consists of lively cities that attract travelers year-round. One of them is Singapore.
This scenic spot delights tourists with a stunning blend of historic culture and old buildings nestled in among large skyscrapers.
Apart from that, the city is known for mega luxury shopping malls and the vast amount of green spaces that include urban gardens like the National Orchid and Singapore Botanic gardens.
Bangkok
With nearly 24.1 million visitors a year, the bustling city of Bangkok ranks the most visited around the globe. It is a major stopping point for most trips to Thailand.
It welcomes vacationers with an exciting mix of pretty architectural styles, lavish gardens, palaces, and nightly sporting events like kickboxing, temples, huge skyscrapers, and packed subways.
Its lively atmosphere can't leave you bored for a minute.
Seoul
If you are searching for that unusual city you must not ignore it is Seoul, the capital of South Korea.
It is the only place where high-tech subways, modern skyscrapers, and pop culture meet the street markets, palaces, and gorgeous Buddhist temples.
Your package for a tour around Seoul must include Gyeongbokgung, a palace that once had more than 7000 rooms, Jogyesa temple, the Dongdaemun Design Plaza with its curving architecture, and a Rooftop Park.
Hong Kong
Hong Kong has been appearing on the list of top world cities for more than a decade and it continues to attract more holidaymakers from various corners.
Aside from shopping, a splendid city scene, deluxe accommodation facilities, thrilling kid's areas, and a lively nightlife, the administrative region delights vacationers with superb spots for relaxing holidays.
Kuala Lumpur
This is a dream for most visitors to the Asian continent. It is the capital of Malaysia and comprises multiple colonial buildings and busy shopping districts.
Its modern skyline is dominated by stunning free-standing skyscrapers including the 451m-tall Petronas Twin Towers.
Don't miss to climb up to its public sky bridge and observation deck for unending awe-inspiring views of the entire city.
Las Vegas
If you love to spend most of your nighttime buzzing, Las Vegas should be your first stop.
With its mega-casinos, lively bars and clubs, concert halls, and beaches, this city is dubbed the Entertainment Capital of the World.
Officially incorporated in 1911, Vegas welcomes thousands of fun-packed travelers per year. During the day, its beaches are awesome for those who need to relax.
More updates; 5 most visited cities in the United Kingdom.