Travel Guide to London – Things to See & Do
If England is your next destination, this travel guide to London is for you. It highlights all what you may need to know including where to go and things to see.
The heart of the UK; London is a lively city with a plethora of things to offer for every visitor. It is culturally diverse and historically important.
Its modern-day splendor that is composed of iconic buildings, multiple attractions and notable landmarks is unmatched.
Once you combine the unique spots in the East end to the tree-lined avenues in the western region, London turns out to be one of the greatest cities on the planet.
Whether you are jetting in for business or relaxing holidays, this town has all that you may need.
For adventurers, some of the best areas to start with are the shopping meccas of Oxford Street, Shaftesbury Avenue and more.
Then if you fancy escaping the hustle and bustle of the city, don't think of any other places than the inner city parks and open spaces.
Endless views of pigeons are a must in Trafalgar square or check-in at the London Zoo for the rare species of Penguins.
Additionally, your trip to this land of excitements wouldn't be complete without a tour to the Buckingham Palace.
This historical site is one of the most honored royal buildings in the World. It is girded by many historical structures that exhibit elegant architectural designs.
Summary
1 – Brief history of London
2 – Facts about London
3 – Getting There & Around
4 – Top 10 Spots to Visit from London
5 – Top 10 London Attractions
6 – 10 Unique things to do in London
7 – Top 10 Secret Gardens in London
8 – 10 Best Views in London
9 – 10 London Shopping Areas & Markets
10 – 15 London Travel hacks
11 – 10 London's hidden secrets
12 – Top 5 Day trips from London
13 – How to stay safe
A Brief History of London
London's rich history dates back to the Roman times when a civilian town located along the River "Londinium" was established.
Its convenient location that issued easy access to most parts in Europe is the reason why this city was used as a base for several conflicts.
The Saxons took over the founding city after the fall of the Roman Empire where they flourished until they fell at the hands of the Vikings.
This great city that we praise today started taking shape in the 16th and 17th centuries.
It suffered dramatic and complete setbacks during the Fire of London in 1666 and the plague of 1665, but this did not limit it from rising into one of the World's famed cities.
One thing noticed during the two World wars was the determination and community spirits of residents (love for their city) that never disappeared though most parts of the city were destroyed.
Facts about London City
Every district in the city has its features, you have a lot to admire starting from the Victorian terraces of Chelsea to the curry houses of the Brick Lane.
With all that, it is no surprise that this city is amongst the World's most charming cities. Below are the facts you should know if you are really in love with this great locality.
Population: 8.6 million
Area: 610 square miles
Official Language: English
Other than English, there are about 250 different other languages spoken by residents throughout the city.
Official Religion: Christianity (Church of England)/Anglican province.
Current Prime Minister: Theresa May
Time Zone: GMT (Greenwich Mean Time) applies from late October until March. Once the clocks are adjusted, the UK joins British Summer Time (BST), which is GMT + 1
Currency: Pound Sterling (GBP) – £
Country Dialing Code Prefix: +44
Emergency Numbers: Dial 999 and ask for any security service you may require (police, fire service, or ambulance)
Open space: 33 per cent is open including regional, district, and local parks.
Black Cabs: 21,000
Pubs: 7,000
Nature reserves: 144
Getting There & Around
Getting to London.
This city is accessible either by land or air transport means. You can easily make your way once you get into the suburbs.
There are four airports to use and these include Gatwick, Stansted, Luton and Heathrow. You can use them whether you are heading to the UK or the rest of the World.
With abundant flights from over 190 destinations, these airports are ever busy and over 650 flights leave Heathrow alone per day.
Just a few miles east of the commercial Centre of the city, you find the London City Airport.
It is well located to provide services for business travelers, holidaymakers and tourists from different parts of the World.
To add on, all airports in the UK offer efficient access to the West End and London city by road or rail means.
From Heathrow
By Train:
From Heathrow terminal three, there is a direct rail service to London Victoria Station.
The journey takes about 50 minutes and Trains run after every one hour. The prices for one way ticket start from 25 pounds depending on your time of travel.
If not that, you can use the Heathrow express. This runs between London Paddington and all the four Heathrow terminals.
It is a 15-minute journey and cost for the ticket start from 22 pounds. Trains run from 6:00am up to 11:00pm.
By Bus:
By this option, travelers usually use the National Express coach from Heathrow Airport bus station. Costing about 5 pounds, this journey takes about 50 minutes.
From Gatwick
By Train:
Every 30 minutes, trains run from Gatwick Airport Mainline station to London Victoria. Expect to pay about 16 pounds.
If not that, the other option is to take a train from Gatwick up to London Victoria. This journey costs 14 pounds and takes about 30 minutes.
By Bus:
It takes about 90 minutes to travel from Gatwick Airport Bus station up to London Victoria by the National Express Coach. The cost of this ticket is 10 pounds and the coaches run around the clock.
From Luton
By Train:
The journey from Luton to London Victoria takes approximately one hour by the Themes link Train. The ticket costs 20 pounds one-way and trains run throughout the day.
By Bus:
The available National Express Coaches run from Luton to London Victoria throughout the day. This makes it easy for anyone to travel and this 40-minute journey costs 5 pounds one-way.
From Stansted
By Train:
Regularly Stansted Express trains are available for travelers to travel from Stansted to London Liverpool Street. This 40-minute journey will cost you 10 pounds (one-way).
By Bus:
From Stansted Airport to London Victoria, you can take a National Express Coach. Buses run throughout the day and the one-way journey costs 5 pounds per person.
Getting Around London

By Tube:
London's underground system is amongst the most famous in the World. It spans the central and greater metro area.
If you ask for some of the efficient public transport systems in the World, Tube can't miss. Most visitors prefer it when getting around London.
Built-in 1863, this system was meant to service the six intermediate stations between Farringdon and Paddington. It now covers 402km with eleven separate lines and 270 stations.
Easy to read maps and colored lines make traveling by Tube the easiest in London.
This transportation system provides all details about timetables, station information and ticket prices for you to be well informed.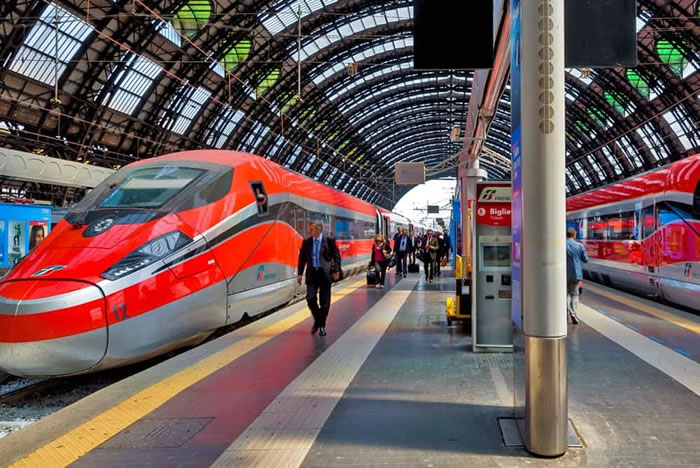 By Bus:
With its iconic red rear entrance double-Decker buses, London's bus network is famous in all World. The service is meant to deliver passengers throughout the city day and night.
Route master buses have been in use on London streets since 1829 and undertake over 4.4 billion journeys all year round.
Night bus services are available to carry party-goers back home. Make sure to check on the bus system's timetables and ticket prices.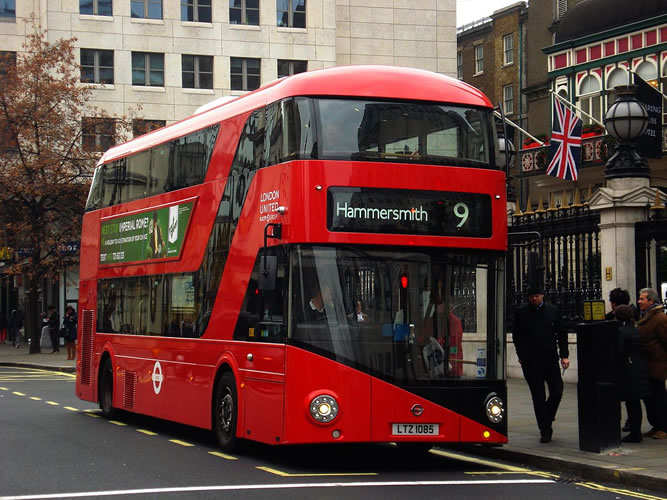 By Taxi:
Once in London, Black cabs are common all over the streets. You are free to call one for your transfers, their drivers are legendary, friendly and well packed with general knowledge about the city.
Alternatively, you can call up an Uber using an app on your smartphone.
Payment:
Private hire vehicles, Ubers and Cabs accept most forms of payment including credit, cash or debit card. Taxis are pre-booked using any form of electronic payment.
For London buses and underground tube are accessed using a pre-payment Oyster card. You can buy this card during your stay, don't forget to top up.
With the underground system, there is an option to use a contact-less debit or credit card.
Hot Tip: While abroad, use cards that can earn you lots of valuable points. Some of these cards are Chase Sapphire Preferred Card, it earns you two points per one dollar spent on travel and dining.
Avoid the use of cards with foreign transaction fees.
Lounge opportunities are available at Gatwick, Stansted and London Heathrow provided that you have a card that issues free lounge access.
Top 10 spots to Visit from London
Listed below are some of the nearby interesting, unmatched and delightful spots you should visit from London.
The West End, Soho, and Covent Garden
There is a lot to see here. Start with the famous shops and boutiques of Oxford Street before you check-in at one of the posh restaurants for lunch or a fresh drink in the multiple bars that dot the area.
Venture further to the energetic and vibrant streets of Soho.
A show on Shaftesbury Avenue is hard to miss or stop by the Piccadilly Circus to admire the scenic views of the famous digital advertising boards.
Adding to the iconic landmarks, the West End includes the streets that are packed with boutiques, luxuriant bars and restaurants, the exquisite Covent Garden with the Royal opera house and the Italianate piazza.
Where to stay:
W London
Raddison Blu
St Giles Hotel
Where to eat:
Dishoom
Heliot Steak House
Barrafina
Camden
For a blend of fashion, cool music and local life encounters, Camden should be your first start. It is warm, diverse and one of the most energetic parts in London.
Cool bars, restaurants and funky little shops make up its unique vibe. This area is good at live music, almost in every corner you find a band performing.
To take in all that you may wish, make sure to wander along the streets and check out most shops, associate with locals and as well taste the delicious local cuisine.
Camden Market is undoubtedly the most famous draw in this area.
It consists of a smorgasbord of uncommon gifts, food stalls and several stores for you to peruse, grab some goods at affordable prices including those you can buy as souvenirs.
When traveling around Camden, you can either use a tube at Camden Town or Chalk Farm road.
Where to stay:
Hilton
York & Albany
Holiday Inn
Where to eat:
Andy's Greek Taverna
The Blues Kitchen
Rossopomodoro
Shore ditch & Spitalfields
Oozing with fantastic pop-up bars, cafes and some of the best restaurants in London, Shore ditch is a true delight for travelers of varying interests.
This locality has plenty of things trending all year round. Music is the order of the day, you can catch all kinds of beats whether the electro-pop extravaganza in the East ends streets or country music.
Usually, on every Sunday, Spitalfields market is a must-see if your main reasons to move out include fashion and artwork or souvenir shopping along with an opportunity to savor the yummy local food.
Don't miss the ultra-cool and chic Hoxton with its great collection of eateries, boutiques and luxuriant bars.
Moreover, Shore ditch is the town of experimentation, fresh ideas and innovation, that's why thousands of travelers drop in to get something unique while on a vacation in London.
The Old street station seems to be the best to use, but Liverpool Street station is time-saving; taking only five minutes away.
Where to stay:
Nobu Hotel
The Hoxton
Z Shoreditch
Where to eat:
Smokestak.
The Clove Club.
Box Park.
Peckham
It isn't common on the travelers' itineraries, but worth to see before you leave London. Peckham is a place where you find art studios, vibrant bars, trendy cafes and welcoming locals.
If you are up to a bit of traditional London you as well find it here: it's dotted by traditional pubs, mash shops and odd markets.
The area is diverse, and several cultures meet here to share a combined love for London's vibe.
Therefore it is no surprise that Peckham is always vibrant, fully packed with music, food and parties.
You can easily reach this town by the over ground rail network that often stops at the Peckham Rye Station.
Where to stay:
The Victoria Inn
Peckham Rooms
Best Western
Where to eat:
Peckham Bazaar
Peckham Refreshment Rooms
Begging Bowl
Notting Hill
Notting Hill is a place for those who love to browse unique boutique shops although it's known most for its annual Caribbean Carnival.
Expect to grab best deals on goods and a chance to meet with supermodels, directors and film stars.
Another nearby stop not to ignore is the world-known Portobello market. It consists of numerous street foods, curiosities, fashion stores and multiple things to impress everyone.
The best day for a visit to the market is Saturday when the street stalls are out. Tasting street food is one of the best experiences to have in London. It is all over the city, but the one in Notting Hill is second to none.
Try to take a walk from Notting hill gate to Portobello road, there is plenty to relish including the pretty gardens of the exquisite terraced houses and the quirky backstreets.
For this area, the best station is the Notting Hill Gate.
>Where to stay:
The Laslett
The Portobello Hotel
Notting Hill Gate Hotel
>Where to eat:
The Led bury
Marianne
Egg break
Kensington and Chelsea
Bordering the Thames, the Royal district of Kensington and Chelsea is a must-see. It has a lot for anyone such as conservation areas, lovely parks and panoramic views along the riverside.
For football fans, this region is home to Stamford Bridge, a stadium for Chelsea FC; one of the great football clubs in England. It is surrounded by a range of five-star hotels.
Other than that, this region features many boutiques, supercar showrooms, designer shops and shopping stores.
Dining in this area is amongst the best moments to make your trip one of its kind. The best tube stations to use are West Brampton for Chelsea and High Street Kensington for Kensington.
>Where to stay:
The Bentley
Park City
Nadler
>Where to eat:
The Five Fields
Launceston Place
Medlar.
Mayfair
Reasons are countless that Mayfair is the most expensive property on the Monopoly board. You can easily come to realize it after a wonderful stroll around this area.
It consists of most prized properties in the city. Adding to the world's embassies, Mayfair streets are lined by grand houses, tranquil squares and green spaces.
Mayfair is as well near Hyde Park, one of the most stunning spots in London. Other draws you should see include shopping malls, the Royal Academy of Arts and other historical sites.
If you love food, don't miss to taste some delicious dishes served in multiple eateries.
>Where to stay:
Four Seasons
Marriot
The Chesterfield
>Where to eat:
Ormer Mayfair
Le Gavroche
Scott's
Brixton
Brixton is lively, colorful and vibrant. It stars some markets with thousands of food stalls, so it is no wonder that this area is listed amongst London's food capitals.
In addition to the culinary adventures, this town is full of sensational music. For gig lovers, the notable Brixton Academy is for you.
Venture further with a stroll through the area to admire the astounding murals and artworks.
>Where to stay:
The Half Moon
Premier Inn
Gateway Hotel
>Where to eat:
Boqueria
Casa Morita
Koi
Greenwich
If you are after Britain's naval history, Greenwich should be your first start. It is home to the Greenwich Naval College, a place where you can learn about Britain's history from the earliest beginnings to modern-day.
Make sure to see the Cutty Sark, one of the fastest ships in the world. Don't miss a walk through the Greenwich foot tunnel.
This route winds underneath the Thames to the Island Gardens. Being a river town, a boat cruise is another thing to do in this region. Most cruise trips offered head upstream to Westminster.
>Where to stay:
The Clarendon Hotel
Nova tel
Travelodge
>Where to eat:
The Hill
Old Brewery
Elm Street Oyster House
Hampstead
Encompassed by a protected parkland, Hampstead is a village within the town. It offers panoramic views of the renowned London skyline.
The largest ancient wetland and park in the city is Hampstead Heath. A walk through the exquisite Swiss cottage is enough to take in the area's panorama.
The adventure includes visits to different museums, art galleries and eateries to get something to eat. The best tubes to use are Belsize Park, Hampstead and Swiss Cottage.
>Where to stay:
Marriot
La Gaffe
Premier Inn
>Where to eat:
Ginger & White
Jin Kichi
Gaucho
Top 10 London Attractions
Whether you choose a week or month for holidays in London, there is a lot of things to keep your days occupied. The list is endless, therefore we have tried to select the top ten must-sees before you leave the city.
The Tower of London & Tower Bridge
Not only is the heart of Britain's history, but also home to the Crown jewels. This place is open for visitors from 9:00 am – 4:30 pm all year.
The cost of guided tours offered start from 14 pounds per person. From the Tower of London, you can continue further to the impressive Tower Bridge.
Opened in 1894, this bridge walkway is open daily, and the visit costs 8.7 pounds per person. The best tube to use for these two attractions is Tower Hill.
Buckingham Palace & the Changing of the Guard.
Loved by most tourists, this historical site is the London home of the British monarchy. It is ideal to visit from July to September. Changing of the Guard event is one of the reasons travelers are visiting this place.
It takes place from 11:00 – 11:05 am on every Monday, Wednesday, Friday and Sunday. (Starting from January to March).
Guided tours cost about 24 pounds per person. The nearest tube to use on your tour to this locale includes St James Park, Green Park and Victoria.
The British Museum
Known to house some of the World's greatest treasures, the British Museum has a lot for history lovers. It was opened in 1753, free of charge and is open daily for visitors. The best tube to use is Tottenham Court Road
Big Ben & Parliament
The Palace of Westminster is home to these two notable spots.
The monuments welcome visitors with a plethora of captivating things including the Big Ben which sits at its Eastern end. Tours around the palace are available daily at the most affordable prices.
Westminster Abbey
Many Kings and Queens were buried in the Abbey grounds. Opened in 1090, this place has hosted several royal weddings and funerals. Besides that, Westminster Abbey is one of the most photogenic localities in London. Tickets for this must-see cost about 22 pounds per adult.
The London Eye
If you are still not sure of the best platform to take in London's panorama, try the London eye. This giant Ferris wheel was opened in 2000.
Make sure to be part of the 30 minutes ride for scenic views of London's picturesque spots such as the Thames, Westminster, skylines and more. Its tickets start from 25 pounds including entry to the 4D Cinemax.
The Victoria & Albert Museum
When it comes to listing the World's largest collection of art pieces and artefacts, the V&A museum can't miss.
It hosts a range of exhibitions throughout the year. Don't get scared of the entry costs, this place is free of charge and opens daily. The nearest tube station is South Kensington.
St Paul's Cathedral
St Paul's Cathedral is a must-see in London. This religious site was put up in 1300 but rebuilt and declared in 1697. It is amongst the World's most known landmarks and has survived wars, plagues and fires.
Tickets that issue permission to tour this monument with its striking grandeur costs 16 pounds per adult.
Tate Britain & Tate Modern
For those after a massive collection of British art dating back to the Tudor times, Tate Britain is for you. It was opened in 1897, open daily and free of charge all year round.
After continue to the Tate Modern, this museum was opened by Queen Elizabeth in 2000. It treats visitors with a great collection of modern and contemporary art.
Tate Modern is free of charge and opens daily. Pimlico and Black friars are the nearest tubes.
The London Dungeons
This horror and a history-themed draw are known for its gruesome and fun exhibits. It is a great place to consider if you are exploring London with kids.
The tickets start at 21 pounds per adults but vary according to the type of horror you can handle. This place is open daily.
10 Unique Things to Do in London
If sightseeing is a reason alone for your trip to London, this city has plenty of remarkable things for you. Below are some of the must-dos.
Visit the Dennis Severs House
Dennis Servers House is a mecca for history lovers. It is mostly known as the museum of early London life and treats visitors with incredible historical recreations.
This place is open daily and its ticket costs 15 pounds per adult. You can easily get there by Liverpool street tube.
Clowns Gallery-Museum London
Packed with galleries of clown faces, this museum differs itself with a great exhibition that is hidden in its basement.
It is open for visitors usually on the first Friday of each month. The venue is free of charge and the nearest station is Dalston Junction.
Graffiti & Street Art Tour.
For those who fancy street art, the Graffiti and street art guided walking tour is for you. It starts at Shoreditch near Liverpool station in the heart of London.
The tour takes about three hours and offers adventurers with endless views of incredible art pieces. Expect to pay about 15 pounds per adult.
Jack the Ripper Tour of Whitechapel
Dedicated to one of the most famous serial killers in the World, Jack the Ripper Tour of Whitechapel is worth a try. It takes you into different parts of East End where this murderer plied his trade.
While on this tour, you will get a glimpse of Ripper's history including theories on who he was, possible motives and more.
Hackney City Farm
If you are in love with Wild animals, the Hackney City farm should be your first start. This remarkable place in the middle of East End plays host to a plethora of rescued animals.
There is a lot of thing for you including art classes, conservation programs, caring for animals to name but a few. Entry is free of charge and opens daily except Mondays. Donations are highly welcomed.
Kayak on the Thames
Other on foot or city rides, you can take in London's beauty from waters.
If you are up to this make sure to take a kayak along the River Thames for bird's eye views of the Tower Bridge, Little Venice, the Big Ben and other picturesque draws. This guided expedition costs about thirty-nine pounds.
Chislehurst Caves
Most travelers know London for striking cityscape, but its underground cave network is a secret to unearth. Winding for about 22 miles, Chislehurst caves are usually explored via guided tours.
It is open from Wednesday to Sunday. During holidays, it is open every day and costs about six pounds per person.
Traveling from London Bridge Station, you can take a train up to Chislehurst and from there, the caves are just a walk away.
Stay Overnight in London Zoo.
For a crowd-free experience at the London Zoo, don't hesitate to spend a night nearby for an exclusive after hour's tour. The tour includes two days of zoo entry, dinner and breakfast.
It offers tourists a great opportunity to see behind the scenes at this world-class zoo. Camden Town and Regents Park are the nearest tube stations.
Lee Valley River Park
If you are addicted to adrenaline adventures, the Lee Valley River Park shouldn't miss your wish list.
Set on the northern edges of London, this glorious spot features multiple outdoor activities including white water rafting, sporting events and posh eateries.
The Park is open every day and its tickets cost about fifty pounds per person.
Afternoon Tea Bus Tour
One of the best ways to take in London's panorama is to glide around on a vintage Route master double-decker bus.
Many tours are offered including Gin and Jam tour, Afternoon Tea Bus tour and prices start at 45 pounds per adult. These tours are available from different locations.
Top 10 Secret Gardens in London
Besides the sparkling cityscape, London is a dotted by many open spaces, hidden gardens that are perfect for picnic lunch, relaxation and romantic moments. Don't miss to enjoy one of the below-listed localities.
St Dunstan in the East
Located behind the city, this garden is a testament to the destruction the city suffered at the hands of the Luftwaffe.
It is covered with ivy, trees and wall climbing flowers that wind through its once-grand arches. This place is open daily from 8:00 am to 4:00 pm. Cannon Street is the nearest tube station.
Kyoto Gardens in Holland Park
When someone hears Kyoto the mind drives straight to Japan's city but there is another Kyoto in London's Holland Park.
These gardens were donated by Kyoto's Chamber of Commerce to recognize the 1992 Japan Festival held in London.
So I think it is easy to understand why it was named Kyoto. There are full of fresh air and open daily from 7:30 am.
Culpeper Community Garden
Illustrated as a green oasis in the middle of the streets, Culpeper Community Garden is a perfect getaway from London's bustling streets.
It is managed by people and uses both as a public park and environmental community project. The Garden is open daily from 8:00 am up to 7:00 pm.
Hampstead Hill Garden & Pergola
Formerly the home of Lord Leverhulme, these stunning gardens are a perfect place to relax the hustle and bustles along London streets.
It tempts travelers with overgrown vines, striking grandeur and exotic flowers. They are just a short walk from Hempstead or Belsize park stations and open daily from 8:45 am up to evening.
Japanese Roof Garden
For awesome relaxations just in the heart of the City, the Japanese Roof Gardens are the best for you.
There are located at SOAS, University of London and you can access them via the first floor of Brunei Gallery. These gardens are open Tuesday to Saturday from 10:30 am up to 5:00 pm.
Richmond Park
Home to over 650 deer, Richmond Park is the largest amongst the eight Royal Parks in London. This spacious venue in the upmarket area of West London is exquisite and offer a remarkable treat.
It welcomes dog walkers, runners and those willing to take in all that it has to offer. You can find this place open usually from 7:30 am until dusk every day. Richmond is the nearest station.
Epping Forest
With it is 2400 hectares of forest and open spaces, Epping Forest is hard to miss. It differs itself with a range of activities including fishing and cycling.
You can extend the adventure with a visit to the Queen Elizabeth's hunting lodge and the remains of the two large Iron Age forts that are set amid forest grounds.
Except for the visitor and conservation centres that are open from 8; 00 am – 3:30 pm, other parts of the area are open all day.
Walthamstow Wetlands
Opened in 2017, Walthamstow Wetlands is the latest addition to London's list of open spaces. It is just 15 minutes from the centre of London city.
Adventurers love it for its cycle tracks that wind between islands and reservoirs and 13 miles of footpaths. These gardens are open for visitors from dawn to dusk daily.
Hyde Park
Of all London's Parks, Hyde is the most known. It is situated in the heart of West End and travelers visit it for horse riding, cycling, jogging, its beauty, tennis and boat cruise.
Besides that, this locality hosts vibrant festivals and live music every year. It is open every day from 5:00 am up to midnight.
Regent's Park
If you are looking for a spacious area for sports in Central London, it is Regent's Park.
It consists of numerous things including the London Zoo, elegant gardens, a boating lake and the notable Open Air Theatre. It was opened to the public in 1835 and is accessed daily from 5:00 am until dusk.
Top 10 Best Views in London
With modern grandeur, historical spires and industrial skyscrapers, London skyline is one of the most beautiful in the World.
If you are up best panoramic views of this amazing city, you should try some of the below listed unique aerial experiences.
The Sky Garden
Nestled at 20 Fenchurch Street, the Sky garden tempt travelers with scenic views across the city.
You can easily take in these views from the glass dome which consists of an open-air terrace, observation decks and three landscaped public gardens.
You can book in advance or enjoy the views as a walk-in. This place is open 10:00am – 6:00pm (Monday – Friday) and 11:00am – 9:00pm (weekends)
One New Change
Just in the heart of the city, you find a roof terrace at One New Change. This facility overlooks St Paul's Cathedral and treats visitors with amazing views over the city.
The terrace is free to visit every day from 6:00 am until midnight. It hosts different events all year round and a yoga class for those who are after their health.
The Monument
The Monument is a landmark in London. It was put up in 1677 to honor the great fire of London and as well celebrate the reconstruction of this notable city.
It captivates trippers with its bird's eye views of the city and sparkling British grandeur.
A maximum of 33 people are allowed inside per entry and this is because of limited space in the viewing gallery. Tickets cost about 4.5 pounds per adult.
Primrose Hill
Situated 63 meters above sea level, Primrose Hill is a beautiful spot for everyone. It is composed of vast open spaces and rolling hills.
Don't miss it for endless views of London city with its suburbs. It opens at 5; 00 am but closing times vary all year round.
The Shard
The Shard is the tallest building in Western Europe. It is amongst London's iconic landmarks and differentiates its self with 95 stories.
Views from one of the stories in all directions are spectacular. Its tickets start from 29 pounds per adult.
For a guided tour, there is an extra cost of 15 pounds per person. It is open daily from 10:00 am.
Tower 42
Ranked the third tallest in London city, Tower 42 is built on the site of former NatWest Tower. It is amongst the list because of Vertigo 42, a champagne bar that sits at the top, 600 feet above pavement levels.
From this bar, sweeping views across the city are endless. Adding to the Bar, this tower features a restaurant that serves breakfast, lunch and dinner. The nearest tubes include Bank and Liverpool Street.
Heron Tower
This 230m skyscraper nestled in the heart of the city consists of two notable eateries that offer spectacular views of the vibrant London city.
For traditional British food, see your way to the Duck and Waffle. The other restaurant (Sushi Samba) serves Brazilian, Peruvian and Japanese Cuisine.
The best tube station is Liverpool Street although you can as well access it from the Bank.
Oxo Tower
Situated just a short walk from Southwark, Oxo Tower consists of many floors including the lower ones that are occupied by galleries and shops.
For fabulous views, you need to climb up to the eighth floor and get a seat in the Bar o the Harvey Nichols restaurant. This restaurant opens daily from noon up to 11:00 pm.
St Paul's Cathedral
This is a must if you are in London for awe-inspiring views. The climb of the dome doesn't stop only at the Whispering Gallery, but also to higher levels for endless spectacular views over the City of London.
The cathedral is open from 8:30 am to 4:30 pm (Monday to Saturday). Entry ticket costs about eighteen pounds per adult.
Emirates Air Line
For remarkable views of the capital from the sky, the Emirates Air Line is the best for you. This cable car link rides across the renowned River Thames.
It gives an adventurous feeling and a great opportunity to take in London's beauty from the air. Tickets for this ride cost 10.5 per adult. It is open from 7:00am – 9:00pm in winter and 7:00am – 11:00pm in summer.
Top 10 London Shopping Areas & Markets
With its designer boutiques of Bond Street and quirky stalls of Camden, London is a magnet for shoppers.
Whether you are after cosmetic, antique table or designer handbags, this city has it for you. It has many malls, market and shops, but we have listed for you some of the best.
Camden Market
For those who are looking for secondhand clothing, funky food stalls, restaurants, furniture and antique stalls, Camden Market should be your first start. It is just a five-minute walk from Camden town and open daily from 10:00 am.
Portobello Road Market
If it is listing the World's largest antique markets, Portobello Road Market is one of them. This market consists of over 1000 dealers who supply all kinds of antique including trinkets and furnishings.
It is open daily except Sunday and each day is dedicated to different types of stalls. Therefore first make a survey when visiting.
Borough Market
Held every day, Borough is known as one of the finest food markets in Britain. It offers fruits, vegetables, fresh meats and all other fresh ingredients.
You are free to visit it every day from 10:00 am until 5:00 pm. London Bridge is the nearest tube station.
Old Spitalfields Market
For a blend of artworks, secondhand clothes, interiors and cutting edge fashion, there is no better market in London than Old Spitalfields.
Besides that, this place is dotted by many bars and numerous gorgeous eateries. The nearest station is Liverpool Street.
Covent Garden
Covent Garden is a perfect place to be. It welcomes visitors with its open markets, designer shops and striking architecture.
You have a lot to explore including the pedestrian streets and shops around. Most of the shops in the locality are open from 10:00 am to 7:00 pm.
Oxford Street
Its famous brand shops and posh restaurants are the reason why Oxford Street is named amongst Europe's famous shopping destinations.
Its flagship stores offer a great selection of high street goods. You can usually find most of the shops open from 9:30 am -9:30 pm (Monday – Saturday) and 11:30 am – 6:00 pm (Sundays).
Carnaby Street
This street has plenty to offer. It consists of about sixty various eateries and over one hundred shops. Shops here are open from 12:00pm – 6:00pm on Sundays and 10:00am – 7:00pm (Monday – Saturday).
Soho
Adding to vintage boutiques, record stores and fashion outlets, Soho Streets are lined by many restaurants, night bars, clubs and unmatched shops.
Shops in this area are open depending on time but night clubs and bars tend to be open until morning hours. Piccadilly and Oxford Circus are the nearest tube stations around.
Bond Street
Not only known for prestigious shops in the West End, but also boasts one of the World's best concentration of designer shops. These shops are open from 11:30 am – 6:00 pm (Sunday) and 9:30 am – 9:30 pm (Monday to Saturday).
15 London Travel Hacks
A London trip may be exceptional, but expensive if not well budgeted for. So to limit on the costs you should try to copy some budget-friendly tricks from Locals as listed below:
Skip the Tour Bus
Rather than the expensive bus tours, you can buy an Oyster Card. At just 4.4 pounds per day for unlimited bus travels, you can a lot in your pocket.
The best routes for you on this tour are 11 and 453. Operated using the red Route master double-deckers, these expeditions pass some of London's most iconic sites.
Clip at a Pace along the Thames
Clipping is a perfect alternative for expensive riverboat cruises.
The Thames Clipper is a regular boat service and often travels from Putney to Greenwich. It covers most of the city's prime locations and the ride costs only four pounds per person.
Travel outside of Peak hours
If it not necessary don't travel during the peak hours of 6:30 am – 9:30 am and 4:00 pm – 7:00 pm (Monday to Friday). Within this period, the transport system is very busy and the travel costs tend to hike.
Avoid the Stairs
Built under the ground, the London Underground consists of thousands of stairs. If you find the escalators to be busy, it is worth to wait than collapsing after climbing hundreds of steps to the next level.
The good thing is that congested stations tend to clear up quickly.
Know Your Exits
London Underground tend to be busy every time. So it is good to know where to stand and quickly board for your journey and hop off.
If you are not sure please keep your eyes out to see where groups of Londoners congregate. This is usually where doors are when the train pulls into the station.
Skip the Express Trains
Most airports in London offer express services around the city. What differs this service from other public transport means is the costs of the transfer.
It costs about 34 pounds per person to the centre of London city, but you can use a Piccadilly line for an amount which is lesser than that. The time taken for the Journey is just the same.
Group Buying Websites
Internet is turning up things around the globe easier. There are a lot of platforms for travelers including the group buying websites.
Once you sign up on these platforms, you can easily get lots of recommendations on eateries, discounts and as well discuss with fellow travelers.
Service providers like theatres, restaurants and other companies offer discounts on websites like Groupon, Wowcher, to name but a few. Endeavor to check on them.
Cheap Nights Out
If nightlife is your thing, London has something for you although night outs tend to be expensive including drinks, entrance and curb fees.
To get discounts or offers, try to take Instagram pictures of yourself and as well tag your best venues on other social media platforms like Twitter.
Choose for free places
London as a city in Europe is a bit expensive, but it has plenty of things to see and do at free cost.
Some of these free cost places include museums like the British Museum, the National Gallery, the Tate Modern and the Natural history Museum.
To limit your costs, don't hesitate to include these attractions on the wish list for your days in the city.
Walk, Don't Tube
The tube is one of the best ways to take in London's beauty. It is not too expensive, but walking along the streets gives an extra treat.
The journey by tube includes three stops and takes about twenty minutes to walk. It is not only good for your physical fitness but also exposes you to
Stay Outside of expensive Zones
Every part in London is accessible to everyone, but if you are looking out to save some money don't book for hotels in Central London. There are a bit expensive. Use Airbnb to find cheaper hotels outside of central zones.
Free Personal Shopping
Do you fancy shopping? London is one of the best places for shopping in London. It has a lot for you including fashion stores.
If fashion shopping is something that sounds interesting to you, see your way to the shops at London Oxford circus and the Knightsbridge.
You can book for a personal shopping appointment and get yourself perfect jeans, dresses, bikini and more.
Snap up Bargain Theater Tickets
Theatres are one of the things to visit in London, but there are somehow expensive. So look out for discounted tickets.
For those who are aged about 16-25, early and pick up the limited number of discounted tickets at Cambridge Theatre.
To add on that, Matinee tickets are usually cheaper than evening performances. You can pick these offers from the box offices of the theatres.
Find Free Entertainment on the South Bank
Stretching two square miles along the southern bank of the Thames River, the South Bank is known for its vibrant events hosted daily.
These entertainments are free of charge and found at the center of the area. Some of the events not to miss include lunchtime concerts at the Royal Albert Hall, festivals, street entertainers and free poetry.
Charlotte Street: One of London's Best Kept Secrets
One of the hidden gems in the heart of London is Charlotte Street. Its vibrant area "Fitzrovia" is dotted by bars, restaurants and shops that are worth to visit. The area attracts visitor and Londoners with its great vibe.
Hidden Facts about London
Unique and surprising secrets hide in the famed city of London. It is rich in history and there are a plethora of urban legends who have lived here for centuries. Below are some of the must-see before you leave the city.
Big Ben Is Just a Bell
Most travelers here the Big Ben as one of the most captivating draws in London, but they don't know that it is just a bell.
It is housed in the clock face and the tower which was popularly known as the Clock tower but renamed to Elizabeth Tower in 2012 to honour the Queen's jubilee.
Great Ormond Street Owns Peter Pan
The copyright of Peter Pan belongs to the Great Ormond Street hospital and receives royalties from the associated works and performances. The rights to this children's hospital were gifted by Author J.M Barrie in 1929.
The City Has Plenty of Streets, But No Roads
Until 1994 there was no street named a road in London city. Today there is only one road popularly known as Goswell. The city has several lanes, ways and streets. Its public paths were not referred to as roads until the 16th century.
Hidden Histories
Hidden underneath the monument, Cleopatra is said to contain a capsule from 1878. This consists of a razor, a portrait of Queen Victoria, copies of 10 daily newspapers, pictures of 12 English beauties of the day and cigars.
Abandoned Underground
London's abandoned tube stations are one of its great picturesque sights. They make incredible venues for private parties and film sets. Some of these stations include Brompton road, Mark lane, Down Street and the Strand.
Get the Knowledge
All those who wish to become cab drivers in London are required to get the knowledge first. For a complete test, you must learn all the 320 basic routes, 20000 landmarks and over 25000 streets within the city.
St Paul's and the Pineapples
According to Sir Christopher Wren, several stone pineapples placed on the top of the dome are a symbol of prosperity, hospitality and peace. They were displayed on this cathedral such that are seen in whatever corner you may be in London.
Pet Cemetery
London has a hidden spot that is rarely open to the public and this is the pet cemetery in Hyde Park.
This cemetery dates back to the 1880s and contains remains of about 300 animals enveloped in graves. For a deep insight, book a guided tour to visit the dark part of the Park.
Keep Well in Westminster
If you are not feeling well don't try to visit the houses of Parliament because the Ancient law defines it illegal to die in this place. This is meant because it is thought that everyone who dies in a Royal Palace is honored with a state funeral.
Back to Bedlam
In the 18th century, Bedlam asylum was amongst the most known tourist draws in London.
Its entry was free on Tuesdays and visitors paid some money to watch videos of sufferings and tortures. Right now London has many wonderful things to see, but this historical site is still worth to visit.
Top 5 Day Trips From London
If you want to explore further out of London, the list of things to see is endless but we have tried to note down those which are hard to ignore as below.
Bath
Renowned for its striking 18th-century grandeur and natural hot springs, Bath is located in the southwest of England.
Visitors to this historical city choose to visit the Roman bath, medieval abbey or take strolls along the streets of this British city.
It is one of the perfect day outs from London and you can get there by car or rail. The ticket for trains that run from London Paddington to Bath Spa station cost about 35 pounds per person (one way).
Stratford Upon Avon
Mostly known as the birthplace of Shakespeare, Stratford Upon Avon is a notable town in Warwickshire county.
This area has plenty of things you can engage in such as a barge along the Stratford canal, theatre plays at Royal Shakespeare theatre and walks around the city that offer endless views of stunning medieval architecture.
You can reach there by rail, trains run daily from London Marylebone Station to Stratford Upon Avon. The journey takes about two hours and the ticket costs 30 pounds per person.
Oxford
Plenty of exquisite buildings, medieval grandeur, students on bicycles and 38 colleges make the university town of Oxford worth to visit from London.
This picture-perfect town is a gateway to the amazing Cotswolds.
The best way to get to Oxford town is by rail. Trains to this town run from London Marylebone station daily and their ticket costs 25 pounds per adult.
Brighton
You can describe Brighton as an energetic, lively and eclectic seaside town in East Sussex. It welcomes visitors with pristine beaches and a plethora of draws that are hard to omit.
This vibrant town is easily accessed by rail.
Trains to Brighton run from London Bridge or London Victoria station. The journey takes one hour and the cost of the ticket is 18 pounds.
Harry Potter Warner Bros Studio Tour
Located about 20 miles from Central London, this studio is a great place to explore with kids. It was opened in 2012 and invites many trippers from different parts of the world.
You will enjoy a fun-packed day the set and scenery of the World's known Harry Potter films.
All visitor to this locality takes a train from London Euston up to Watford at a cost of about 23 pounds one way. From here, you continue by shuttle bus up to Harry Potter Warner Bros Studio.
How to Stay Safe

London is vibrant and one of the must-see in Europe.
Like other cities in the World, incidences of crime and emergencies are common within this incredible spot in the UK, therefore it is worth knowing how to protect yourself before you travel.
Emergency Contacts in the UK
If you need urgent assistance in case of fire, thieves and more, please call 999 or 112 to talk with the police in London.
For advice on whether you need to contact emergency services, dial 101 and an advisor will be able to assist you.
All information about major incidents in London is available on the Met Police website, Facebook or Twitter account.
Then details on updates of disrupted and cancelled travel services are available on the London transport website.
Keep Safe in the City
Awareness of what is going around you when you are in crowd is always important. To ensure that you are free from pickpockets, then you have to follow these rules listed below.
While in Eateries.
Keep the mobile phones, wallets and purses from plain sight.
While in bars and restaurants, keep your handbags and briefcases under your chair or use a table clip if it is provided.
Never accept drinks from strangers.
Visiting Public Places
Never leave your bags unattended. Other than losing them to thieves, all items left unattended lead to security alerts.
Keep your wallets or purses close to you and don't put in too much money. This is recommended when you are in busy areas.
Electronic gadgets like mobile phones are tempting to thieves, therefore make sure that you always keep them out of sight.
Try to note your electronic serial numbers before you travel.
If you lose your valuables, rush to the nearest police station to make a full report immediately. In case your card is stolen as well, please consider an instant approval credit card and cancel the one lost. This will help you to purchase things online before a new one is processed.
While in ATMs, make sure no one is looking over your shoulder to see your PIN.
At Your Hotel
At the hotel, keep your passport and other valuables locked safely in your room and keep the address and contact number of your hotel with you. This can help to find your way back in case you get lost.
Travelling on Your Own
Always communicate with your relatives. London is among the World's safest cities, but it is always good to keep in touch with your parents, brothers, sisters or friends at home.
London doesn't pose any particular threat for single travelers but always watch out when moving late in the night. Don't use hidden routes.
Always Be Aware
Incidents like theft, accidents, and unrest are always common in any busy city, therefore always first make research on the place you are to visit.
You can watch the National Police Chief's Council's video which guides on what to do in case of an attack by rebels, thugs and more.
Download the Citizen Aid app, this advice on actions to take immediately in case of any problem.