Top 5 Most Visited Countries In Europe
If there are some unique destinations you shouldn't miss before you quit travel, it is Germany, United Kingdom, Italy, Spain, and France.
Parked with appealing draws, these five countries are listed amongst the most visited destinations not only in Europe but also in all World.
Germany
Situated in Western Europe, this country differentiates itself unique with a landscape of rivers, mountain ranges, pretty Sea beaches, and stretches of forests.
Besides rich history, Berlin its capital is home to appealing art galleries, museums, and vibrant nightlife scenes.
Frankfurt is ideal for those who love skyscrapers. Be sure to include Munich on your wish list. It is known for its beer halls and the Oktoberfest.
France
With its alpine villages, Mediterranean beaches, and medieval cities, France is a must-see. Adding to the finest wines and sophisticated cuisine, this nation tempts trippers with lively cities.
Don't miss Paris, the country's capital. This noted spot has a lot for you including monuments like the Eiffel Tower, superb art museums, elegant fashion houses, and theaters.
For history, the vast Palace of Versailles is the best for you.

United Kingdom
Situated in northwestern Europe, this island nation is made up of Scotland, England, Northern Ireland, and Wales.
England is known as the birthplace of Shakespeare and the Beatles. Its capital, London is a great stop for those who fancy a mix of history, culture, culinary adventures, and relaxed holidays.
Italy
Italy is a dream destination for foodies and culture fanatics. It is renowned as a country with a long Mediterranean coastline.
Besides Rome (capital), this thrilling destination is home to multiple tourist spots including Venice, the city of canals, Milan (the nation's fashion capital), and Florence with its Renaissance masterpieces like Brunelleschi's Duomo and Michelangelo's David.
Spain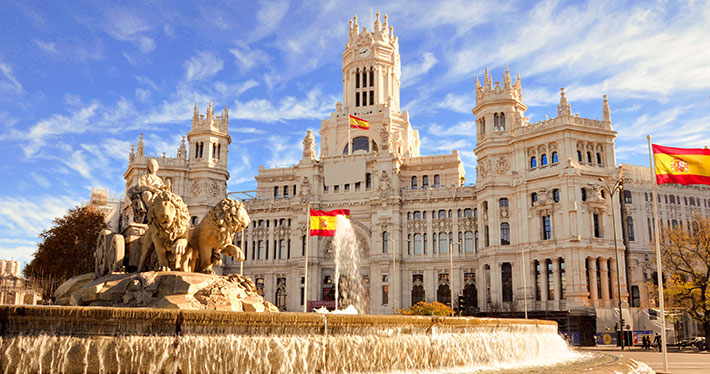 Another engaging stop on a trip to Europe is Spain. This country is found on the Iberian Peninsula.
It comprises 17 autonomous regions with diverse cultures and geography. If you are addicted to history and art, Madrid should be your first stop.
Being the capital of the country, this city houses numerous prominent draws including the Prado Museum, the Royal Palace, and some housing works by the European masters.
Segovia with its medieval castle is another secret. Don't miss Barcelona with its several landmarks including the Sagrada Familia church.